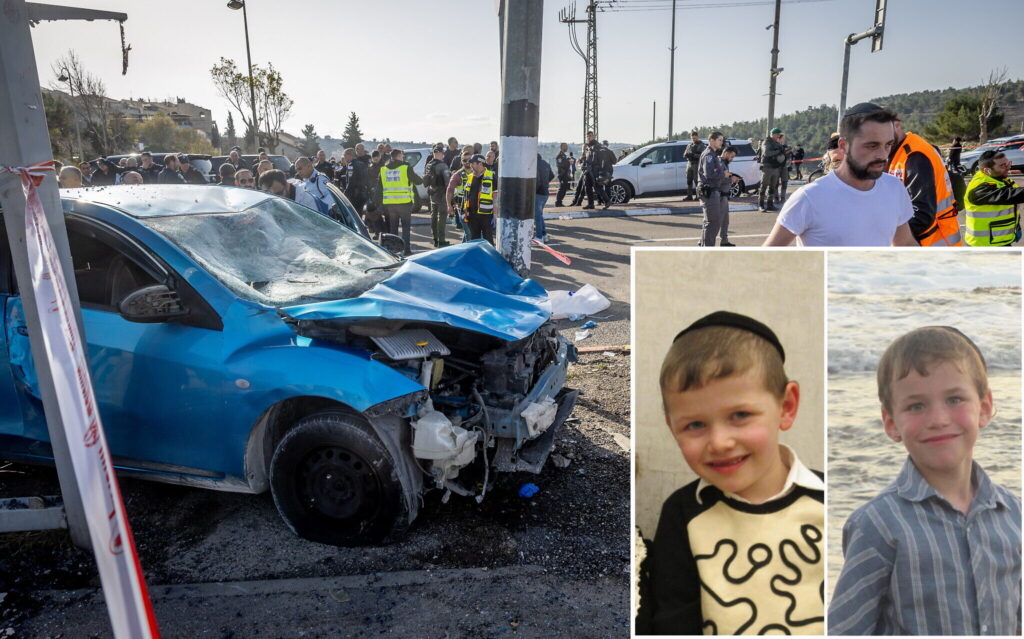 Two children and a 20-year-old student died in a terrorist attack in northern Jerusalem on Friday when a car was driven into a crowd waiting at a bus stop. The attack brought to 10 the number of Israeli civilians killed by terrorists in the last two weeks.
The two children who died were brothers, Asher Menahem Paley, aged eight, and six-year-old Yaakov Yisrael Paley (pictured). The boys' father and older brother were injured in the attack.
The attacker Hussein Qaraqa, 31, was a Palestinian resident of the East Jerusalem neighborhood of Issawiya. His Facebook page included posts praising other terrorist attacks.
Friday's ramming attack was followed on Monday by a stabbing attack in the Old City. A 17-year-old Israeli was taken to hospital with minor injuries after being stabbed near the entrance to the Temple Mount.
The alleged attacker – a 14-year-old boy from East Jerusalem – was detained by police after he fled onto the Temple Mount.
In a separate incident, a 13-year-old stabbed a Border police officer, Asil Suaad from the Bedouin village of Hussniyya.
Suaad later died after being caught in cross-fire.
Meanwhile in the northern West Bank, an Israeli settler from the illegal Havat Yair outpost in Salfi is alleged to have shot dead a 27-year-old Palestinian man, Methkal Rayyan, on Saturday.
The Israeli police and Shin Bet are investigating the killing.