View a PDF copy of our new pamphlet: Britain and the Middle East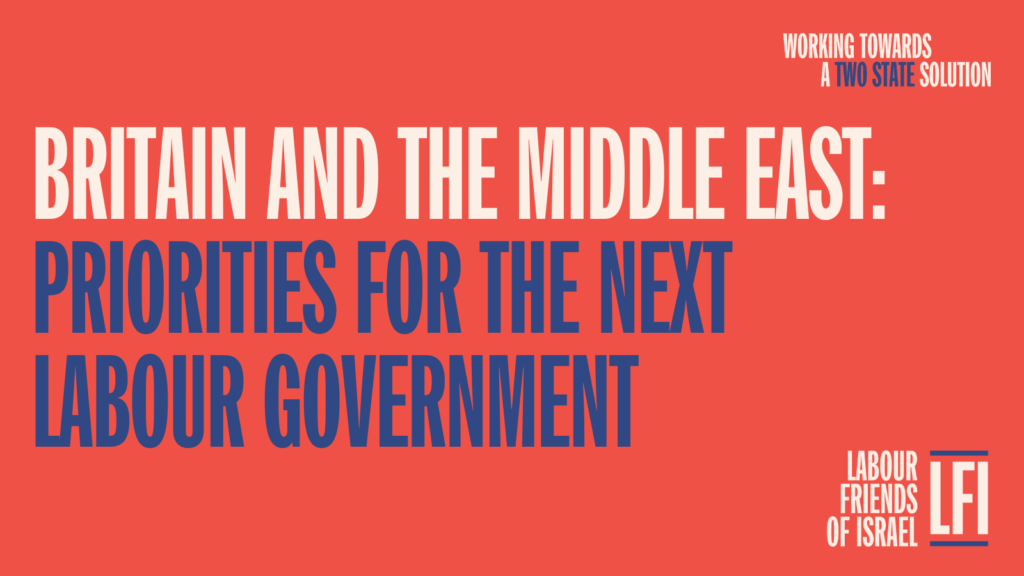 Labour Friends of Israel is proud to publish its latest policy pamphlet, Britain and the Middle East: Priorities for the Next Labour Government.
This publication with contributions from policy experts and Labour parliamentarians details an ambitious agenda for a Labour government's approach to the Middle East calling for measures to advance a two-state solution; counter the threat posed by Iran; strengthen the relationship between Britain and Israel and challenge anti-Israel bias in international institutions; and make Britain a key global partner for progress in the Middle East.
With contributions from LFI chair Steve McCabe MP and director Michael Rubin; Bar Ilan University lecturer and LSE visiting fellow Dr Toby Greene; Matthew Godwin and Jemima Shelley of the Tony Blair Institute for Global Change; LFI vice-chair Rt Hon Dame Diana Johnson MP; BICOM director Richard Pater and BICOM research associate Dr Jack Omer-Jackaman; director of IRGC Research at United Against Nuclear Iran (UANI) Kasra Aarabi; LFI chair in the House of Lords Baroness Ramsay of Cartvale; and LFI vice-chair Rt Hon John Spellar MP.
We are hugely grateful to everyone who has contributed to its creation, particularly the authors for their fascinating chapters. We've collated and endorse their recommendations which you can read below
Read the full report here: Britain and the Middle East