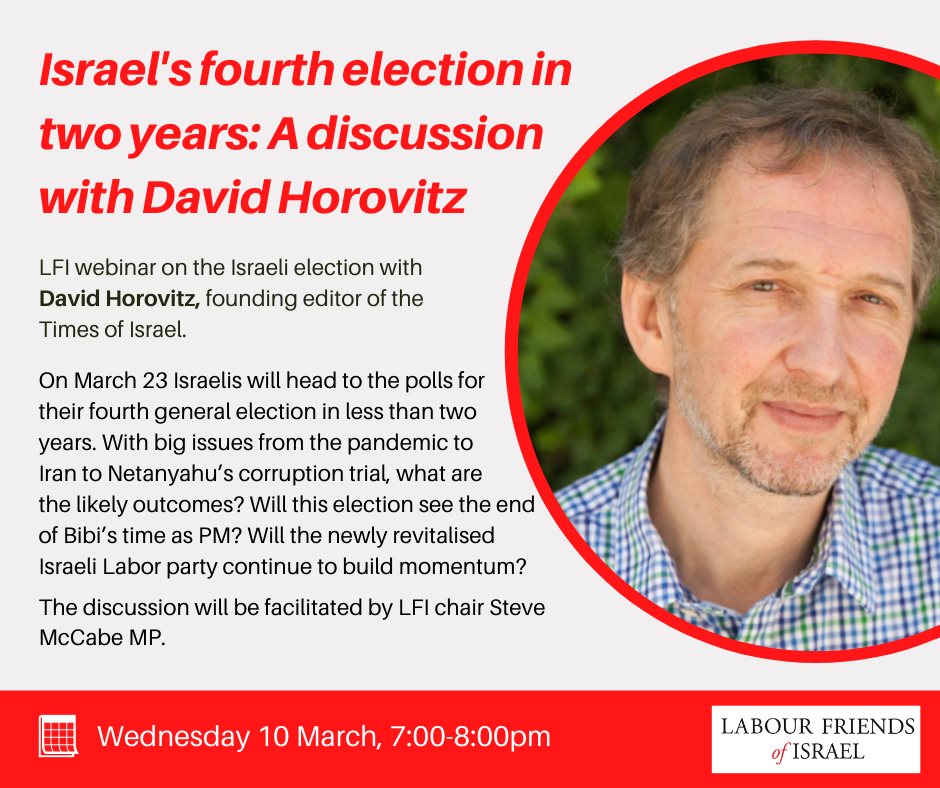 Labour Friends of Israel are delighted to be hosting a webinar on the upcoming Israeli election with David Horovitz, founding editor of the Times of Israel, on Wednesday 10 March 7:00-8:00pm.
On March 23 Israelis will head to the polls for their fourth general election in less than two years. With big issues from the pandemic to Iran to Netanyahu's corruption trial, what are the likely outcomes? Will this election see the end of Bibi's time as PM? Will the newly revitalised Israeli Labor party continue to build momentum?
Our speaker is David Horovitz, the founding editor of the Times of Israel. He is the author of "Still Life with Bombers" (2004) and "A Little Too Close to God" (2000), and co-author of "Shalom Friend: The Life and Legacy of Yitzhak Rabin" (1996). He previously edited The Jerusalem Post (2004-2011) and The Jerusalem Report (1998-2004).
The discussion will be facilitated by LFI chair Steve McCabe MP.
Join us for this fascinating discussion by signing up here to receive the webinar link.