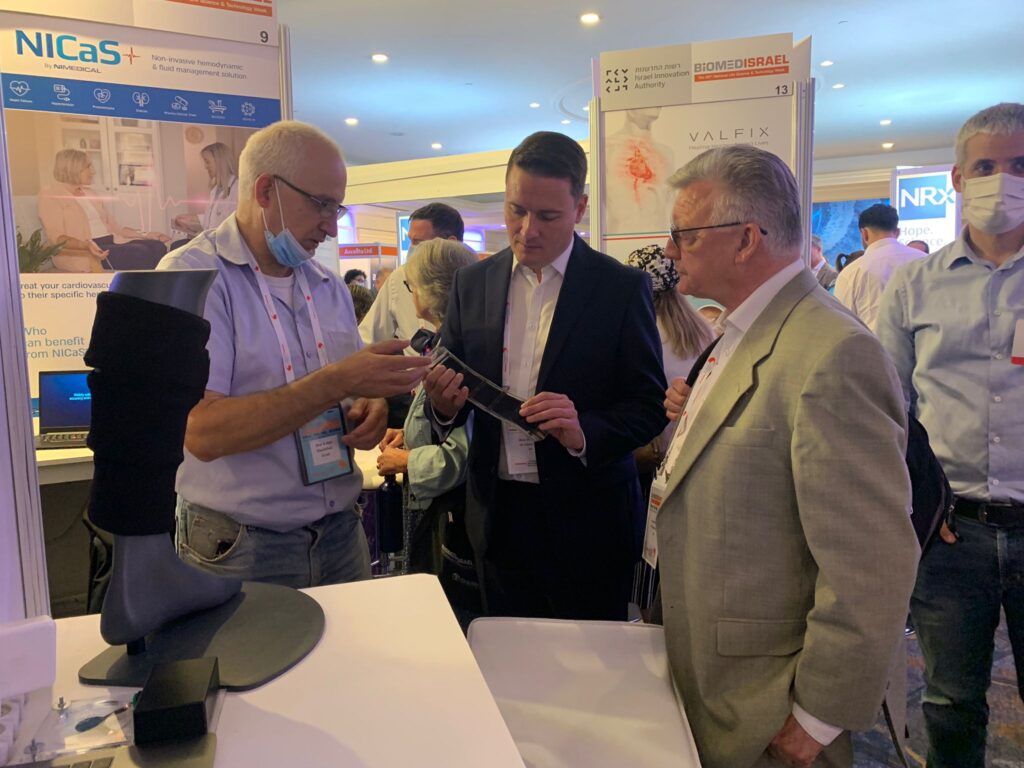 What's happening
The shadow health and social care secretary is visiting Israel this week with LFI.
Wes Streeting, a rising star in the party who was first elected to parliament in 2015, is being accompanied by LFI chair Steve McCabe on a delegation primarily focused on Israel's health tech and innovation culture.
He is also due to meet the leader of the Israeli Labor party, transport secretary Merav Michaeli, and the head of Meretz, health secretary Nitzan Horowitz.
The visit is Streeting's first overseas trip since being appointed to the health portfolio in Keir Starmer's reshuffle last autumn. With international travel largely curtailed due to the pandemic, he is also the first member of the Shadow Cabinet to visit Israel since Starmer became Labour leader in April 2020.
Streeting will also lay a wreath at the Yad Vashem Holocaust Remembrance Centre.
Lessons for Labour
In an interview with the Jewish News shortly before he left London, the shadow health secretary said: "I wanted to return to Israel to see the remarkable advances in medical technology developed here, and look at how the next Labour government can provide the NHS with the modern technology it needs to treat patients on time. I'm also looking forward to witnessing some of the incredible work done by Magen David Adom as well as Medical Aid for Palestinians."
Health tech and innovation focus
The LFI delegation will be principally focused on Israel's cutting-edge health tech and innovation sector.
Streeting will be attending the BioMed Israel 2022 conference taking place in Tel Aviv this week, as he seeks to learn more about how Israel is using tech to improve health outcomes in the wake of the coronavirus pandemic. At the conference, he will be attending sessions on breakthrough technologies, AI and machine learning, and precision cancer diagnostics.
As well as meeting with leading Israeli medical experts and innovators, Streeting will also be visiting a series of frontline health care delivery centres, including Jerusalem's Shaare Zedek Medical Centre and the Hadassah Medical Centre. He will also tour Magen David Adom's new National Blood Services Centre and National Dispatch Centre and ARC Innovation at the Sheba Medical Centre. Streeting will also visit Healthy.io, a tech provider for the NHS and Boots.
MDA UK chief executive Daniel Burger told the Jewish News: "I'm delighted that the shadow health secretary has chosen to visit the new Blood Centre and the National Dispatch Centre whilst learning about minority communities."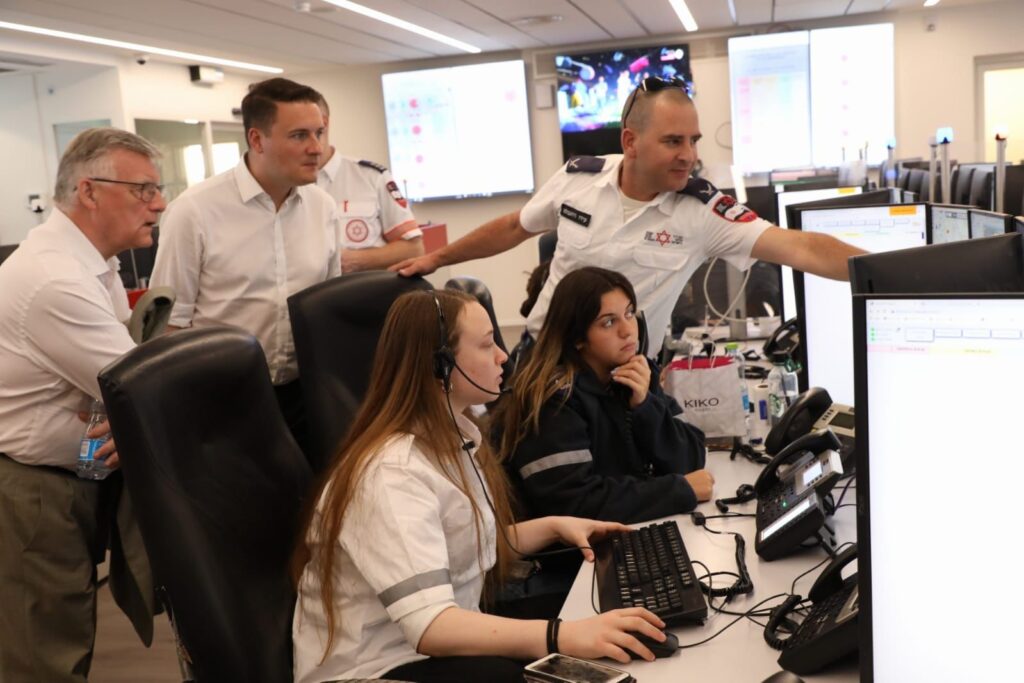 "A decade ahead"
In remarks made at Magen David, Streeting said: "Depressingly, what is happening in Israel is well over a decade ahead of where we are in terms of the use of cameras and apps on phones to improve response times.
"They also make sure when patients arrive they have the right people on hand so they can be treated in the most effective ways possible.
"I'm hugely impressed. We will definitely want to be using these at home to build an even better healthcare system than the one we already have."
LFI chair's comments
Commenting on the visit, McCabe said: "I am so pleased that LFI has been able to bring Wes to Israel to learn about Israel's cutting-edge health tech sector.
"We are seeing how Israeli innovation is revolutionising health care and learning how we can use this ground breaking tech to support our NHS. From Israeli pharmaceuticals supplying 1 in 7 NHS prescription drugs to working together to tackle COVID, cooperation in health shows the benefit of a strong bilateral relationship between Israel and the UK."
LFI's chair added: "I know that Wes will come away from this delegation with a close insight into how Israeli tech can support our own healthcare system as we emerge from the pandemic."