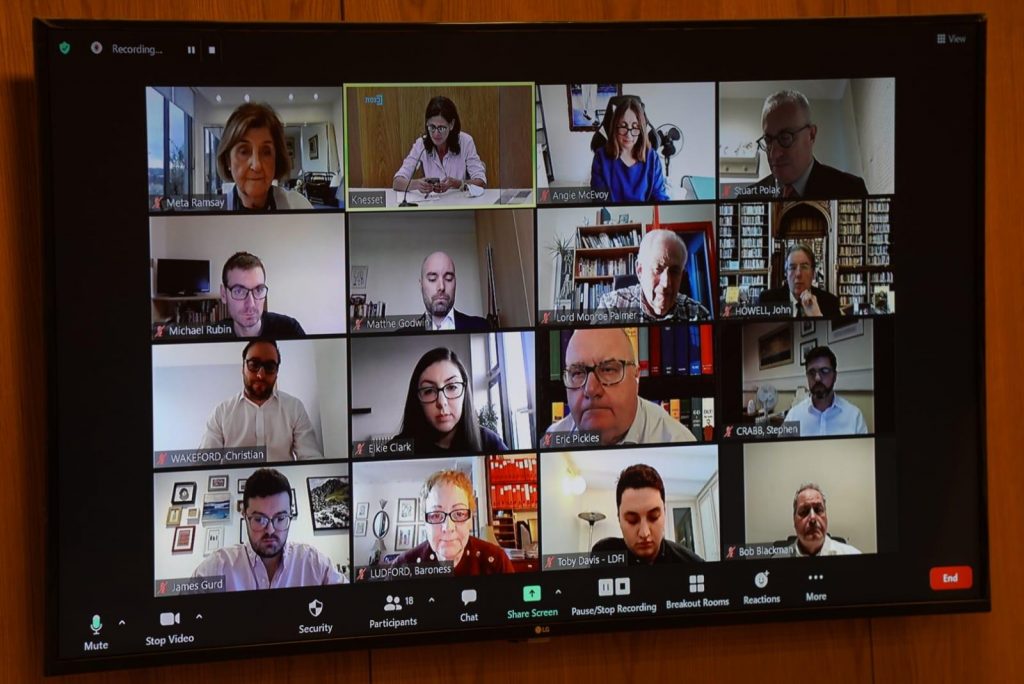 On Tuesday 15 December, LFI parliamentarians joined members of the UK-Israel Knesset Friendship Group for a special cross-party Zoom event in which candles were lit for the sixth night of Chanukah.
Before the candle lighting ceremony, the event heard comments from former Attorney General and former Deputy President of the Supreme Court Elyakim Rubinstein about the Abraham Accords and other peace agreements.
LFI Chair Steve McCabe and LFI Chair in the Lords, Baroness Meta Ramsay of Cartvale wished everyone a Happy Chanukah and thanked the Friendship Group for organising the event.
The Israel-UK Knesset Friendship Group, which was founded in 2015, aims to build ties between members of parliament in the two countries, with a focus on co-operation in trade, science, education and technology.