Latest News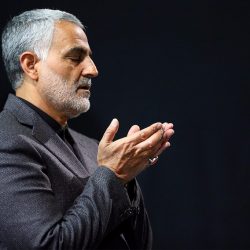 Iran is this week on the verge of completing its much-vaunted "arc of influence" – a land bridge connecting Tehran to the Mediterranean Sea and the border with Israel – with the capture of the Syrian border down of al-Bukamal, close to the frontier with Iraq. The Islamic republic's achievement – a key strategic victory[…]
This article first appeared in the JewishNews.  An MP who is vice-chair of Labour Friends of Israel has pushed the Metropolitan Police to raise concerns about protesters waving Hezbollah flags at the annual Al-Quds Day march in London. Louise Ellman MP met police chiefs and expressed concern that marchers were exploiting a legal loophole, under[…]
Previous
Next
What we do
Key Issues
Our weekly update looking at the Middle East peace process, regional developments, domestic Israeli and Palestinian affairs, as well as the major issues affecting United Kingdom policy on Israel.
In Parliament
We work closely with Labour parliamentarians to promote a balanced debate on Israel and a two state solution, and to further a vision of coexistence founded on peace, equality and democracy.
Publications
We support constructive and informed discussion within the Labour movement; explaining the intense debate within Israel over the challenges the country faces and how a two state solution might best be advanced.
Campaigns
We run and promote campaigns to help create a lasting peace in the Middle East with Israel safe, secure and recognised within its borders; living alongside a democratic, independent Palestinian state.