Latest News And Analysis
LFI chair Joan Ryan MP has written to Labour's general secretary, Jennie Formby, to request that the party launches an investigation into comments made by Jeremy Corbyn MP on PressTV in 2012. Click here to read the full letter.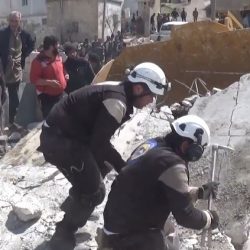 Last weekend, in an extraordinary humanitarian operation, Israel helped evacuate 800 members of the White Helmets and their families. Israel, working with North American and European countries, including the UK, transported the humanitarian workers from South West Syria into Jordan. Jordan, which has consistently refused to accept Syrian refugees in recent years, stated that it made an[…]
Previous
Next
What we do
Key Issues
Our weekly update looking at the Middle East peace process, regional developments, domestic Israeli and Palestinian affairs and primary issues affecting UK policy on Israel
In Parliament
We work closely with Labour parliamentarians to strengthen relations between Britain and Israel and to promote a vision of coexistence founded on peace and liberal democracy
Publications
We support constructive and informed discussion within the Labour movement; explaining the intense debate within Israel over the challenges the country faces, including constant security and existential threats.
Campaigns
We run and promote campaigns to help create a lasting peace in the Middle East with Israel safe, secure and recognised within its borders; living alongside a democratic, independent Palestinian state