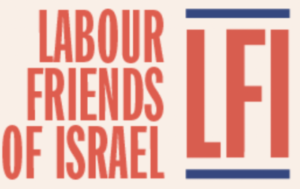 Job Title: Campaigns and Digital Manager
Working For: Labour Friends of Israel
Location: London
Salary: £28,000-33,000 dependent on experience
Length of Contract: Full-time. 12 month, fixed-term contract
Job Details
Labour Friends of Israel seeks an organised, highly motivated and flexible person to join our team.
You will have experience of running campaigns, digital communications, an interest in Israel and the Middle East, and a good knowledge of UK politics and the Labour party.
The post is initially for one year with the possibility of renewal. Although we are advertising it on a full-time basis, we will consider suitable candidates who wish to work part-time and are happy to discuss flexible working arrangements at interview.
You will possess excellent written and oral communication skills, as well as an ability to multitask as part of a team. The successful candidate will be comfortable dealing with both parliamentarians and members of the public.
The post will be focused on organising grassroots campaigning activity and running LFI's digital communications.
The successful candidate will possess:
– Experience in campaigns and grassroots engagement;
– Digital communications experience;
– Excellent written and oral communication skills;
– Excellent IT skills, including Excel, Word and Outlook;
– Demonstrable interest in UK politics and knowledge of Middle Eastern politics;
– Commitment to the Labour party's core aims and values.
Closing Date: 12 June 2023
Interview/Start Dates
Interviews: w/c Monday 19th June
Application Details
To apply, please send a CV and covering letter outlining your suitability for this post, showing how you meet the criteria outlined above, to mail@lfi.org.uk
LFI values equality and diversity, and welcomes applications from candidates regardless of sex, race, disability, age, sexual orientation, gender reassignment, gender identity, religion or belief, marital status, or pregnancy and maternity.